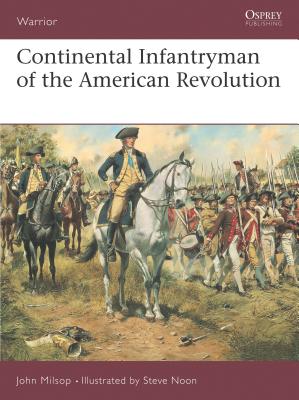 Continental Infantryman of the American Revolution (Paperback)
Osprey Publishing (UK), 9781841765860, 64pp.
Publication Date: July 25, 2004
Description
America raised three distinct forces to win its revolution: untrained, short-service militiamen; state troops; and the regular Continentals. The latter were the backbone of the army, providing a disciplined and effective fighting force. Some infantrymen served with Arnold's Lake Champlain fleet as marines, while others fought conventionally in sieges and field battles. This book takes a close look at the Continental infantryman of the period examining all facets of their daily life including recruitment, training, service conditions and combat experiences. Many armies have saved their nation: the Continentals helped build theirs.
About the Author
John Milsop works for the General Assembly of the State of New Jersey as Director, Program Evaluation. His primary areas of historic interest are the American War of Independence and the War of 1812. He has written articles for numerous magazines, including 'Military History Quarterly' and 'Military Illustrated'. This is his first book for Osprey.
Advertisement