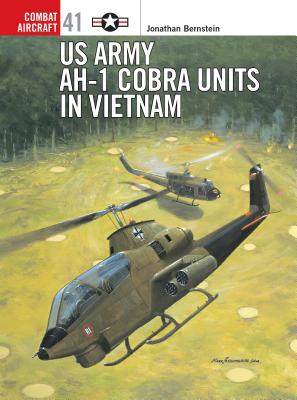 US Army AH-I cobra units in vietnam (Paperback)
Osprey Publishing (UK), 9781841766065, 96pp.
Publication Date: September 25, 2003
* Individual store prices may vary.
or
Not Currently Available for Direct Purchase
Description
Osprey's study of AH-1 helicopters and their participation in the Vietnam War (1955-1975). Bell's AH-1 Cobra was the first dedicated helicopter gunship to reach frontline service anywhere in the world. Developed as a private venture by the manufacturer, and based on the mechanics of the ubiquitous UH-1 Huey, the Cobra proved a huge success once introduced into combat with the US Army in 1966. Built as a key weapon in the Advanced Aerial Fire Support System concept of 1965, the AH-1 was one of the few aircraft to reach the combat zone after actual combat experience went into its design. The AH-1 helped reduce the losses being suffered by vulnerable troop transport helicopters by providing effective fire suppression during airmobile operations. This book explores its history, technology and crew.
About the Author
Jonathan Bernstein is a full-time research historian for a major military museum is the US, specialising in the collection of oral histories from servicemen involved in the Vietnam War.
Advertisement