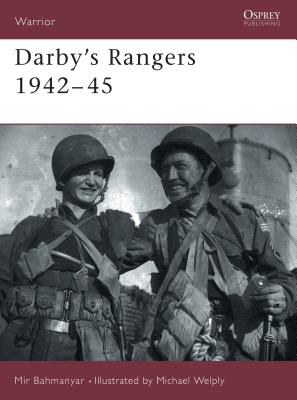 Darby's Rangers 1942-45 (Paperback)
Osprey Publishing (UK), 9781841766270, 64pp.
Publication Date: April 20, 2003
* Individual store prices may vary.
or
Not Currently Available for Direct Purchase
Description
This title follows one recruit through commando, raiding and amphibious training in Scotland, and into action. It shows how the Rangers differed from the standard infantryman in both their combat mission and their combat skills, and how tactics were modified in the light of lessons learned. The experiences of battle covered include the Rangers' first action during the 1942 Dieppe raid, fighting elite Italian Bersaglieri units at Station de Sened and the Afrika Korps at Dernaia Pass in 1943, spearheading the invasion of Sicily and Italy in late 1943, and the gruelling combat up the Italian boot until war's end. Packed with first hand accounts, and many unpublished photographs, it provides a vivid description of life among the elite soldiers of Darby's Rangers during World War II (1939-1945).
About the Author
Mir Bahmanyar served in the US Army from 1986-89, and currently is an independent film producer and writer. Mir specializes in US Army Ranger history and along with fellow ex-servicemen has set up www.suasponte.com, a site dedicated to the history of the Rangers. Mir received his B.A. from the University of California, Berkeley, in History. He lives in Los Angeles, California, with his Pitbull and Akita dogs.
Advertisement