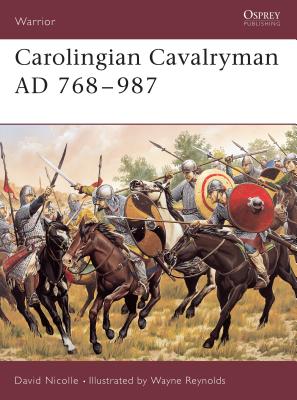 Carolingian Cavalryman 768-987 AD (Paperback)
Osprey Publishing (UK), 9781841766454, 64pp.
Publication Date: March 20, 2005
Description
The army of Charlemagne and his successors enabled the western Franks to recreate what contemporaries regarded as a 'reborn' western Roman empire. Frankish society was well prepared for war, with outstanding communications drawing together the disparate regions of a large empire. The role of mounted troops, the essential striking force of the Frankish army, is explored here. Alongside it was the impact that new technology, such as stirrups, had on warfare in this period. Illuminating a much-neglected area of history, this book shows how the role of cavalry grew in prestige, as the Carolingian armoured horseman gave way to the knight of the early 10th century.
About the Author
Born in 1944, David Nicolle worked in the BBC's Arabic service for a number of years before gaining an MA from the School of Oriental and African Studies, London, and a doctorate from Edinburgh University. He has written numerous books and articles on medieval and Islamic warfare, and has been a prolific author of Osprey titles for many years.
Advertisement