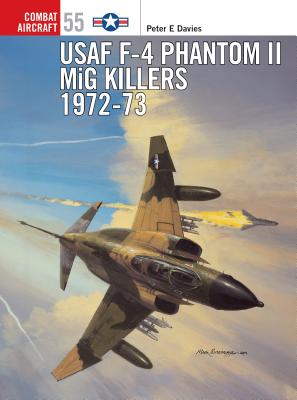 USAF F-4 Phantom II MiG Killers 1972-73 (Paperback)
Osprey Publishing (UK), 9781841766577, 96pp.
Publication Date: May 8, 2005
Description
The F-4 Phantom II was the USAF workhorse fighter-bomber for the Linebacker campaign of the Vietnam War (1955-1975), which eventually saw US forces withdraw from Vietnam 'with honour' in 1973. This book covers the F-4 attacks on numerous targets in North Vietnamese cities such as Hanoi and Haiphong, as well as its engagements with Vietnamese MiG-19s and MiG-21s hell-bent on defending the north from 'Yankee air pirates'. The USAF's only ace crew, which scored their five kills during 1972, is also covered in a book containing many detailed photographs, a large proportion of which haven't been published before.
About the Author
Peter Davies has written or co-written nine books on modern American combat aircraft, including the standard reference work on US Navy and Marine Corps Phantom II operations, 'Gray Ghosts'. He is based in Bristol.
Advertisement