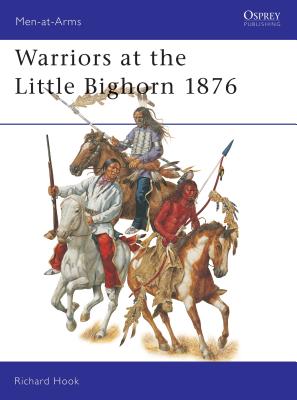 Warriors at the Little Bighorn 1876 (Paperback)
Osprey Publishing (UK), 9781841766669, 48pp.
Publication Date: April 27, 2004
Description
The battle which took place on the Little Bighorn river on June 25, 1876 has passed into legend as Custer's Last Stand . This remarkable book is a unique analysis of the oral and pictorial evidence for the appearance of nearly 30 named Sioux and Cheyenne warriors who were present that day, and for their parts in the battle. The fruit of many years' study by one of today's most internationally respected interpreters and illustrators of Native American material culture, it offers biographical notes and meticulously researched color reconstructions, together with rare photographs and pictographs.
About the Author
Richard Hook was born in 1938 and trained at Reigate College of Art. After national service with 1st Bn, Queen's Royal Regiment, he became art editor of the much-praised magazine Finding Out during the 1960s. He has worked as a freelance illustrator ever since, earning an international reputation particularly for his deep knowledge of Native American material culture; and has illustrated more than 30 Osprey titles. Richard is married and lives in Sussex; his three children Adam, Jason, and Christa are all professionally active in various artistic disciplines.
Advertisement