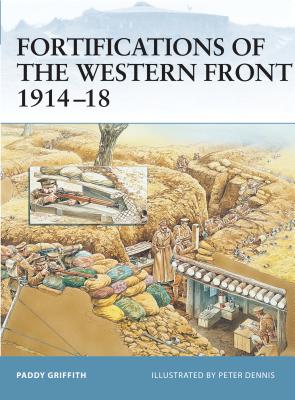 Fortifications of the Western Front 1914-18 (Paperback)
Osprey Publishing (UK), 9781841767604, 64pp.
Publication Date: September 23, 2004
Description
Following the early battles of 1914 along the Marne and in the Ypres salient, World War I rapidly changed from a war of movement into one of attrition, with the opposing sides entrenching themselves in a line of fortified positions from the Flanders coastline to the Swiss border. This volume details the different styles of fortification used on the Western Front throughout the course of the war, from the early ditches of 1914 to the complicated systems of 1918. It explains the development of the 'defence in depth' German system and the British reaction to it, as well as illustrating the importance of the pre-war forts, particularly around Verdun.
About the Author
Paddy Griffith is a freelance military historian based in Manchester. His groundbreaking books on low-level tactics include Forward Into Battle (1981 and 1990), Battle Tactics of the Civil War (1986) and Battle Tactics of the Western Front (1994). He has also written extensively on wargames, and is currently active in the South Manchester Tactical Society and in the Battlefields Trust.
Advertisement