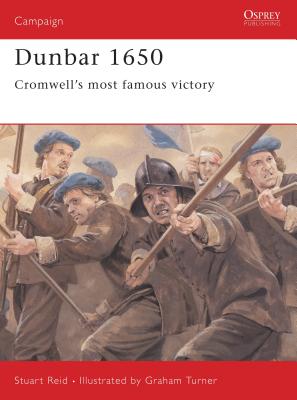 Dunbar 1650: Cromwell's Most Famous Victory (Paperback)
Cromwell's Most Famous Victory
Osprey Publishing (UK), 9781841767741, 96pp.
Publication Date: June 24, 2004
* Individual store prices may vary.
or
Not Currently Available for Direct Purchase
Description
Osprey's study of the most famous battle of the Third English Civil War (1649-1651). Having already allied with his father, the Scots' acceptance of Charles II as king in 1649 caused deep suspicion in England. In July 1650, Oliver Cromwell led a powerful force across the Scottish border to remove the problem. For six weeks Cromwell waged a frustrating campaign against a Scots enemy that refused to meet him in battle. By the beginning of September Cromwell's army, poorly supplied, exhausted and ravaged by sickness, was apparently trapped at Dunbar by a powerful Scots army. On 3 September he won his greatest military victory just outside the town, but in this book Stuart Reid suggests that his triumph may in fact have begun as a breakout attempt.
About the Author
Stuart Reid, born in Aberdeen 1954, worked as a librarian and professional soldier before embarking on his writing career. His main focus of interest lies in the 18th and 19th centuries, partly because his ancestors served in the British Army and the East India Company, and fought at Culloden, Bunker Hill and even in the Texas Revolution. He has written several books for Osprey, including the highly acclaimed titles about King George's Army 1740-93 (Men-at-Arms 285, 289 and 292).
Advertisement