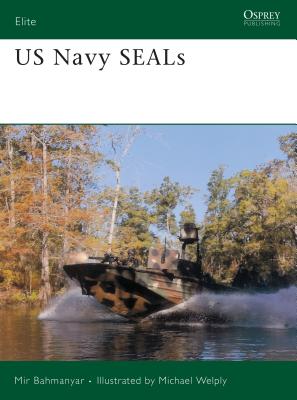 US Navy SEALs (Elite) (Paperback)
Osprey Publishing, 9781841768076, 64pp.
Publication Date: August 10, 2005
* Individual store prices may vary.
Description
After the United States' failures in special operations missions during the late 1970s and 1980, a decision was made to revamp its unconventional military capabilities. The subsequent reorganization and redesignation in 1983 created the SEALs as they are known today, and later the all-encompassing command for US special operations forces under which they operate. Since then, these Navy Special Warfare (NSW) forces have operated in Grenada, the Persian Gulf, Panama, Somalia, Bosnia, Haiti, and Liberia. NSW units have also participated in the ongoing missions of Operation Enduring Freedom in Afghanistan and Operation Iraqi Freedom in Iraq. This book looks at the history, organization, training, uniforms, equipment and missions of the US Navy SEALs since their redesignation until the recent conflict in the Gulf.
About the Author
Mir Bahmanyar served in the US Army from 1986-89. He received his BA in History from the University of California at Berkeley. Currently, he resides in Los Angeles where he is an independent producer and writer.
or
Not Currently Available for Direct Purchase