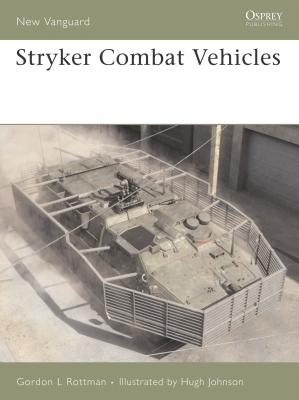 Stryker Combat Vehicles (Paperback)
Osprey Publishing (UK), 9781841769301, 48pp.
Publication Date: July 1, 2006
Description
The eight-wheeled (8x8) Stryker combat light armored vehicle was adopted by the US Army in 2002 to provide a comparatively rapidly deployable contingency force with armor protection, tactical mobility, and heavy firepower, as well as advanced command, control communications, computer, intelligence, surveillance, and reconnaissance (C4ISR) capabilities. Covering the first new US Army release since the M1 Abrams MBT, this book details the conception, ongoing development and deployment of one of the most highly anticipated new AFVs in recent years, including its service in Iraq and the ensuing controversy surrounding the Stryker's varying successes.
About the Author
Gordon L Rottman entered the US Army in 1967, volunteered for Special Forces and completed training as a weapons specialist. He served in the 5th Special Forces Group in Vietnam in 1969-70 and subsequently in airborne infantry, long-range patrol and intelligence assignments until retiring after 26 years. He was a special operations forces scenario writer at the Joint Readiness Training Centre for 12 years and is now a freelance writer, living in Texas.
Praise For Stryker Combat Vehicles…
"Osprey's military titles are very subject-specific, allowing for a depth of focus most other general-interest surveys lack. Their latest titles are top picks military reference libraries will appreciate [including] Gordon L. Rottman's Stryker Combat Vehicles." -The Midwest Book Review

"This book is exceptional value for the money. The scope of the book and the amount of information provided is of an exceptional level. This book is a must have if you are at all interested in the Stryker in specific, or armored cars, wheeled fighting vehicles, military vehicles used by US forces in Iraq, etc, in general ... Highly Recommended." -Patrick Keenan, Armorama (July 2006)
Advertisement