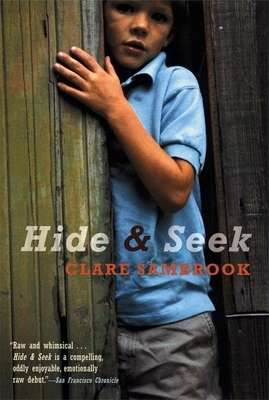 Hide and Seek
Paperback

* Individual store prices may vary.
Other Editions of This Title:
Paperback (5/4/2006)
Description
Meet Harry Pickles, the fastest boy in the world (well, at least in school), big brother to Daniel (who runs like a girl but is, in his own twerpy way, a star), and the firstborn son of Mo and Pa, the best-looking parents in their Notting Hill elementary school parking lot. Harry's life, like any other nine-year-old's, is a colorful, frenetic, and fun blur of lunch boxes, vocabulary tests, and keeping up with his pals Piggy and Terry-not to mention keeping an eye on his kid brother Daniel. Mo, a successful, well-known journalist, and Pa, a surgeon, have built a wonderful world for Harry and Daniel to grow up in, but when a school outing results in Daniel's vanishing, the complicated adult world of police investigations and interviews, searches of the countryside, recriminations, and ultimate responsibility comes crashing in on a very confused Harry. Told with an utterly compelling and exuberant sense of truth, Hide and Seek is a fresh debut of tense mystery, disarming humor, and remarkable compassion.

Canongate Us, 9781841957937, 288pp.
Publication Date: June 8, 2006