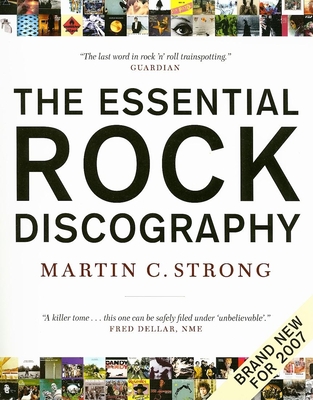 The Essential Rock Discography
Complete Discographies Listing Every Track Recorded by More Than 1,200 Artists
Paperback

* Individual store prices may vary.
Description
For the serious rock and pop music aficionado or the inquisitive teenager whose taste runs from the Doors to Beyonc , here is the definitive, you'll-need-no-other music book. Completely revised and updated with brand new photographs throughout, this formidable tome is the perfect tool to lead a rollicking, at-home Rock & Roll Jeopardy night. Set it bedside and learn one fact on the greatest rockers--or your underrated favorites--every night. For example, did you know that P. Diddy started as a "dogsbody"--a gofer--for Heavy D's Uptown Records? Or that Neil Diamond was originally part of a duo, Neil & Jack? Whether punks, divas, alt-rockers, rappers, rock-a-billies, or gods of the pop pantheon, all you need to know about everyone is here. Gaze at Living Color and Rainbow, as well as Pink, Deep Purple, Blue Nile, and Green Day. From one-hit wonders to mega stars it doesn't matter the size, this is an inexhaustible book overflowing with biographical tidbits, evolving band line-ups, session descriptions, anecdotes, and definitive track and label listings. With a reputation as the best, most exhaustive, up-to-date discography around, it's perfect for every music lover you know.
Canongate U.S., 9781841958606, 1200pp.
Publication Date: October 1, 2006
or
Not Currently Available for Direct Purchase