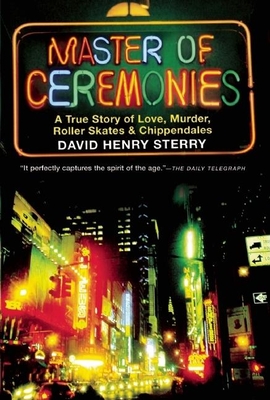 Master of Ceremonies (Paperback)
A True Story of Love, Murder, Roller Skates and Chippendales
Canongate Us, 9781841958767, 381pp.
Publication Date: August 5, 2008
* Individual store prices may vary.
Description
Manhattan mid-1980s: Madonna debuts her moves at Danceteria, a fifty-foot Brooke Shields jeans ad adorns Times Square, and Wall Street is cash happy, while at Chippendales--the world-renowned male strip club--it's raining men in late-night well-fueled parties that just don't stop. Acclaimed memoirist David Henry Sterry was literally at the center of the madness as the roller-skating emcee of the nightly beefcake parade. Master of Ceremonies is the dizzying, tender, and true story of a fledgling actor whose first break results in a two-year stint as the emcee at the world's most hedonistic strip club. The wide-eyed boy who dreams of stardom is quickly disabused of his naivete where he is witness to the nightly tableau of desperate housewives, bachelorettes gone wild, movie-star excess, and shocking sexual shenanigans. Ultimately, though, all great parties must come to an end, and the gangland-style assassination of his boss, the man responsible for the phenomenal success of the beefcake boys, marked the beginning of the end of the party-all-the-time '80s in New York City. Master of Ceremonies is resplendent with seedy glamour, dirty little secrets, hilarious backstage madness, and an unflinching honesty.