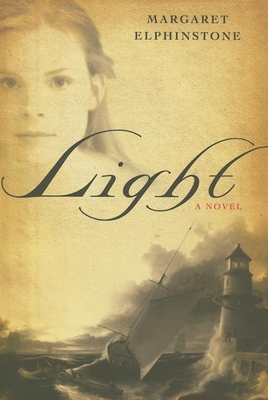 Light (Paperback)
Canongate Us, 9781841958804, 421pp.
Publication Date: February 1, 2007
* Individual store prices may vary.
Description
Lucy and Diya, sisters-in-law, are raising their children as brother and sisters far from the prying Victorian eyes of people on the more inhabited of the British Isles. Diya's husband has died, and the father of Lucy's son is nowhere to be found. The two singular women rely on Lucy's job as the lighthouse keeper to support their families, even as they dread the day the outside world will come to their island. That invasion comes in the form of Archie Buchanan, a young dreamer of a surveyor, and Ben Groat, his practical and kind assistant. They have landed on Ellan Bride because a new lighthouse must be built and, according to the custom of the time, a male lighthouse keeper must be found. That Lucy does a man's job, and Diya turns out to be a well-born and highly educated Indian woman, shocks and confuses the men, but Archie is soon under Diya's spell and Ben in love with Lucy. Their children, however, have other ideas. Faced with banishment from the only home she's ever known and terrified at the prospect of living among strangers, Diya's hotheaded daughter, Breesha, attempts a terrible act that may lead the family to ruin. Margaret Elphinstone renders the alien cliffs and capricious winds of Ellan Bride with assurance and an eye for the weirdly beautiful. Lucy and Diya are real women coming to terms with a sea change in their lives, and Breesha's inarticulate fear and awkwardly vehement love for her home make for one of the most empathetic portrayals of a child since Leif Enger's Peace Like a River. Light is a family drama that reads like a pulse-pounding thriller.