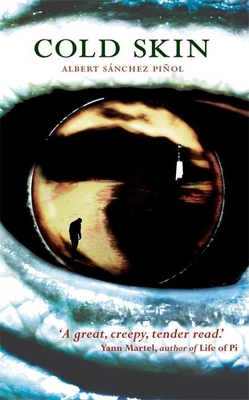 Cold Skin (Paperback)
Canongate Us, 9781841958835, 233pp.
Publication Date: February 6, 2007
* Individual store prices may vary.
Description
Shortly after World War I, a troubled man accepts a solitary assignment as a weather official on a tiny, remote island on the edge of the Antarctic. When he arrives, the predecessor he is meant to replace is missing and a deeply disturbed stranger is barricaded in a heavily fortified lighthouse. Gruner, the man inhabiting the lighthouse, approaches the newcomer at first as an adversary and obstacle to his continued survival. As night falls, though, the two find that their tenuous partnership may be the only way they survive the onslaught of the unspeakably horrific reptilian creatures that ravage the island at night, attacking the lighthouse in their organized efforts to find warm-blooded food. Gruner and the weather official, armed with a battery of ammunition and explosives, debate and confront their increasingly murderous mentalities, and when the possibility of a kind of truce presents itself, the two must decide what kind of island they will inhabit. Equal parts inspired by Stephen King, a phantasmagorical Robinson Crusoe, and Lord of the Flies, Cold Skin is literary horror that deals with the basest forms of human behavior imaginable, while exploring why we so vehemently fear the other.