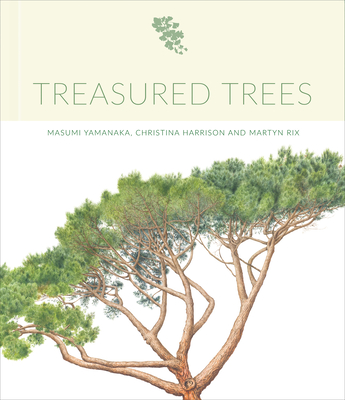 Treasured Trees (Hardcover)
Royal Botanic Gardens, Kew, 9781842465868, 120pp.
Publication Date: September 15, 2015
Other Editions of This Title:
Paperback (2/15/2016)
* Individual store prices may vary.
Description
The Royal Botanic Gardens, Kew is home to some of the most magnificent trees in the world. From pines to palms to plum yews, they are an awe-inspiring, majestic presence in the gardens. Many are decades and even centuries old, including the iconic "Old Lions," trees that have stood since the Revolutionary War.
Royal Heritage Trees is a fitting tribute to Kew's signature trees and a celebration of their beauty. Japanese artist Masumi Yamanaka illustrates the oldest and finest trees growing at the gardens with forty paintings created exclusively for this collection. Her paintings capture both whole trees and fine details and show the trees' foliage and flowers at different stages throughout the year. Martyn Rix's lively descriptions outline the natural distribution and cultivation history of the plants, while Yamanaka provides engaging commentary on the process of painting each tree and capturing the garden's beauty. Christina Harrison provides an introductory chapter on the history of tree collecting, from the appearance of trees in the botanic gardens of sixteenth-century Europe to the world's passion for plant hunting over the next few centuries, which established trees as integral to garden design and landscaping. She also highlights the importance of trees today, from their practical applications to the sheer wonder of their beauty.
This book is an ideal gift for all those lovers of trees and botanical art and a beautiful reminder of our long-standing adoration of these leafy giants.
About the Author
Masumi Yamanaka is an award-winning botanical artist currently based at the Royal Botanic Gardens, Kew.
Martyn Rix is editor of Curtis's Botanical Magazine and author or editor of numerous books, including The Golden Age of Botanical Art, The Genus Lachenalia, and Subtropical and Dry Climate Plants: The Definitive Practical Guide.
Christina Harrison is the editor of Kew magazine. Her books include Bizarre Botany:An A-Z Adventure Through the Plant Kingdom.