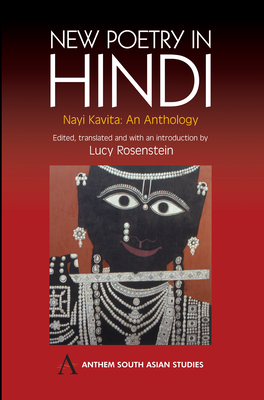 New Poetry in Hindi (Paperback)
Nayi Kavita: An Anthology (Anthem South Asian Studies)
Anthem Press, 9781843311256, 178pp.
Publication Date: September 24, 2004
Other Editions of This Title:
Hardcover (9/24/2004)
* Individual store prices may vary.
Description
In 1943 a slim volume of poetry, Tar Saptak, burst onto the Hindi literary scene. It gave voice to seven young poets who were determined to experiment both with the content and form of poetry. Tar Saptak heralded the beginning of Prayogvad (Experimentalism), which in turn became Nayi Kavita (New Poetry). Taken from Nayi Kavita, this parallel text anthology interprets it not as a narrow literary movement but as a modernist tendency still flourishing in Hindi poetry. The collection includes seven poets who first published in one of the Saptaks: Agyeya Muktibodh, Shamsher, Raghuvir Sahay, Sarveshwar Dayal Saxena, Kunwar Narain and Kedarnath Singh. This volume also significantly revises the literary map of modern Hindi poetry, demonstrating that, contrary to established opinion, the 1960s and 1970s produced gifted women poets such as Shakunt Mathur, Amrita Bharati and Jyotsna Milan, all of whose work is represented here.
About the Author
Lucy Rosenstein grew up in Sofia, Bulgaria, where she first studied Hindi. She obtained her MA and PhD in Hindi from SOAS, London, where she currently teaches.