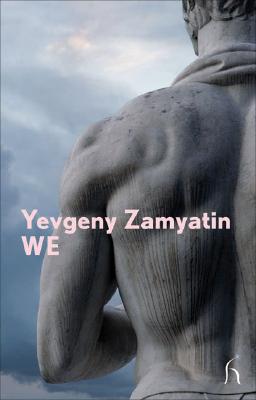 We (Paperback)
Hesperus Press, 9781843914464, 218pp.
Publication Date: November 1, 2009
Description
Inside its glass dome the One State is a place of mathematical precision, a community where everything belongs to everyone, and integrity, clarity, and unerring loyalty reign over all. D-503, Builder of the Integral, is an honest Cipher, ashamed of the hairy hands that link him to a barbaric ancestry. And yet he is tormented by the figure v-1, that impenetrable x, the legacy that makes him lust, imagine, that has given him a soul. Consumed by his sickness and obsessed with the mysterious I-330, he escapes outside the Wall, to where the humans are wild, the land is green, and plots to overthrow The Benefactor and return his civilization to natural chaos are rampant. Only The Operation can return order to the perfect world, and allow reason to win.
About the Author
Russian writer Yevgeny Zamyatin (1884-1937) was a founding member of the Modernist group, the Serapion Brothers.
Advertisement