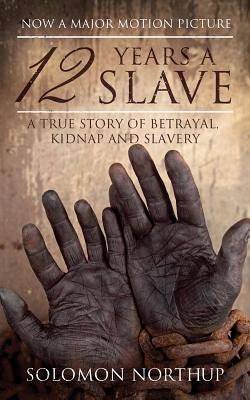 12 Years a Slave (Paperback)
A Memoir of Kidnap, Slavery and Liberation (Hesperus Classics)
Hesperus Press, 9781843914716, 208pp.
Publication Date: November 1, 2013
Other Editions of This Title:
Paperback (6/23/2015)
Paperback, Large Print (7/9/2015)
Paperback (1/1/2014)
Paperback (4/9/2014)
Paperback (10/30/2013)
Paperback (11/26/2019)
Paperback (9/6/2013)
Paperback, Large Print (2/7/2015)
Paperback (12/1/2013)
Paperback (2/18/2014)
Paperback (12/10/2019)
* Individual store prices may vary.
Description
The astonishing memoir of a free man who was sold into slavery in Louisiana where he was kept for 12 years—a powerful, riveting condemnation of slavery, and a story soon to be introduced to a new audience through a major film
Tricked by two men offering him a job as a musician in New York state in 1841, Solomon Northup was instead drugged and kidnapped. Threatened with death, Northup was forced to assume a new name and fake past. Taken to Louisiana on a disease-ridden plague ship, he was initially sold to a cotton planter. In the 12 years that followed he was sold to many different owners who treated him with varying levels of savagery, including forced labor, scant food, and numerous beatings. Eventually Northup succeeded in contacting Samuel Bass, a white carpenter whom he knew to be sympathetic to the cause of black people. Bass contacted Northup's family and together they gained the necessary paperwork to travel to Louisiana to retrieve him. Northup pressed charges against his captors but in a triumph of irony the case was heard in Washington—meaning that as a black man he could not testify against the accused (in the end they were able to countersue him.) A true-life testament to tremendous courage and tenacity in the face of unfathomable injustice, Northup's account is also of extreme interest due to the meticulous recordings of slave life. Unique in its firsthand nature, the book became a runaway bestseller.
About the Author
Solomon Northup (1808 – c. 1864-1875) was an African American carpenter who was born free in Minerva, Essex County, New York, but was bound into slavery later in life for a period of 12 years. He regained his freedom in January of 1853.
Praise For 12 Years a Slave: A Memoir of Kidnap, Slavery and Liberation (Hesperus Classics)…
"...heartbreaking, shocking and emotional." —Film vs. Book