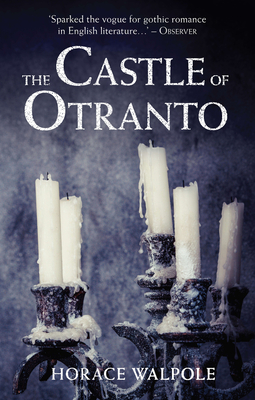 The Castle of Otranto (Paperback)
Hesperus Press, 9781843915201, 110pp.
Publication Date: February 1, 2015
* Individual store prices may vary.
Description
This provocative and playful tale of medieval dynastic and sexual politics is regarded as the first-ever published gothic novel and has inspired authors from Stoker to Poe to Rowling
Abounding with unfulfilled prophecies, supernatural occurrences, adventure, suspense, and destiny, it follows the fortunes of the royal family of Sicily in the 13th century. Prince Conrad is crushed to death on the day of his wedding to the beautiful Princess Isabella. Heirless and terrified of an ancient prophecy that foretells the downfall of his dynasty, his father, King Manfred, divorces his wife and resolves to marry the princess himself. Far from enamored with her new fiancé, Isabella flees the royal castle and makes for the sanctuary of a nearby church with the help of the humble Theodore. When the pair are captured their respective fates seem inescapable; but at the moment of Theodore's death, delivery comes from the most unexpected of places.
About the Author
Horace Walpole (1717-1797) was an English historian, politician, and writer. He revived the Gothic style of architecture decades before the Victorians, and penned the proto-Gothic novel "The Castle of Otranto."
Praise For The Castle of Otranto…
"Containing a Harry Potter-like array of animated portraits, supernatural adventures in vaults and cellars and astonishing, inexplicable events."  —Telegraph
or
Not Currently Available for Direct Purchase