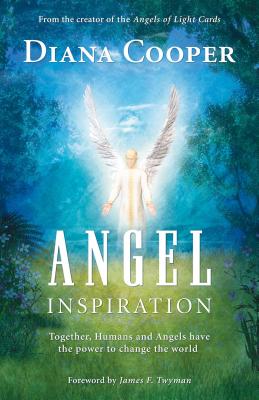 Angel Inspiration
Together, Humans and Angels Have the Power to Change the World
Paperback

* Individual store prices may vary.
Description
The role that angels play in people's lives is explored in-depth in this insightful and informative book. Inspirational stories tell of miraculous ways that angels have healed and helped individuals on earth, encouraging readers to look to their own guardian angels for guidance in life. The hierarchy of angels is also clarified, giving detailed information about different archangels and angels of protection. Readers will learn spiritual meditations and exercises that can ultimately bring them closer to angels and help them discover a better understanding of themselves.
Findhorn Press, 9781844091058, 224pp.
Publication Date: April 1, 2007
About the Author
Diana Cooper is a therapist, healer, author of several books, and the founder of the Diana Cooper Foundation. Her journey started during a time of personal crisis when she received an angel visitation that changed her life. Since then the angels and her guides have taught her about the angelic realms, unicorns, fairies, Atlantis, and Orbs as well as many other spiritual subjects. Through her workshops and therapy practice she has helped countless people find their life mission, fulfill their potential, and empower their lives. Diana's aim and vision is to light the way to enable children, adults, and the planet to ascend graciously and happily.

James F. Twyman is an internationally known author, singer, and peace activist who brings large numbers of people together to pray about world events. He is the president of the Seminary of Spiritual Peacemaking, a ministerial program; the creator of the "Cloth of Many Colors" peace project; the director of the movie Indigo; and the author of The Art of Spiritual Peacemaking and The Secret of the Beloved Disciple. He lives in Ashland, Oregon.