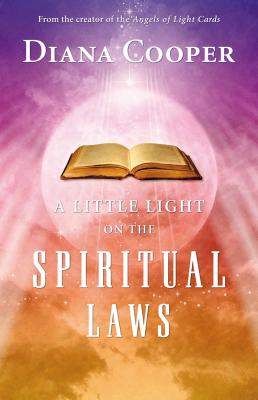 A Little Light on the Spiritual Laws (Paperback)
Findhorn Press, 9781844091218, 176pp.
Publication Date: September 1, 2007
* Individual store prices may vary.
Description
Inspirational stories and affirmations reveal the sacred laws that provide spiritual enlightenment. These 36 beautifully presented and encouraging laws offer readers from all walks of life a path towards happiness. Uplifting and accessible, the true stories presented extend an understanding of these spiritual laws, which govern all life. Vividly illustrated accounts and metaphors show how prosperity, success, and well-being can be achieved.
About the Author
Diana Cooper is a therapist, healer, author of several books, and the founder of the Diana Cooper Foundation. Her journey started during a time of personal crisis when she received an angel visitation that changed her life. Since then the angels and her guides have taught her about the angelic realms, unicorns, fairies, Atlantis, and Orbs as well as many other spiritual subjects. Through her workshops and therapy practice she has helped countless people find their life mission, fulfill their potential, and empower their lives. Diana's aim and vision is to light the way to enable children, adults, and the planet to ascend graciously and happily.