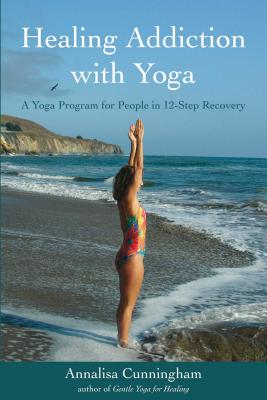 Healing Addiction with Yoga (Paperback)
A Yoga Program for People in 12-Step Recovery
Findhorn Press, 9781844091706, 160pp.
Publication Date: January 1, 2010
* Individual store prices may vary.
Description
Especially oriented toward those in 12-step programs, this comprehensive wellness guide describes how yoga can stimulate recovery from addiction by bringing the mind and body closer together. The supportive and understanding text presents a 21-day yoga regimen using dynamic affirmations, relaxation techniques, nutrition and lifestyle suggestions, aerobic activities, and journal writing, all of which are geared to incorporate the 12-step philosophy into yoga practice. The featured poses are drawn from the popular hatha yoga tradition, while the complementary contemplations are applicable not only to addicts, but to anyone seeking physical and spiritual enrichment. Newly updated and revised, the guide includes beautiful, professional photographs throughout to demonstrate the wide variety of asanas.
About the Author
Annalisa Cunningham is a certified yoga teacher and a communications teacher with a background in counseling. She is the author of Gentle Yoga for Healing and Yoga Vacations: A Guide to International Yoga Retreats. She lives in Chico, California.
Praise For Healing Addiction with Yoga: A Yoga Program for People in 12-Step Recovery…
"An enlightening, easy-to-read book for 12-step people who want to enrich their physical, emotional, and spiritual life. Cunningham's personal and persuasive text describes how adding the yoga dimension can enhance program recovery and increase the mind/body connection."