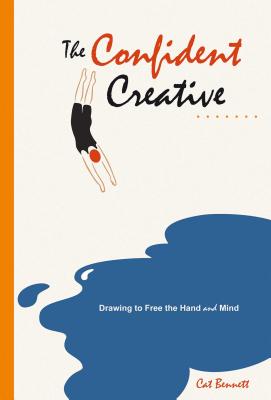 The Confident Creative (Paperback)
Drawing to Free the Hand and Mind
Findhorn Press, 9781844091850, 128pp.
Publication Date: April 1, 2010
* Individual store prices may vary.
Description
Using simple methods and yogic theory, this unique guide focuses on the art of drawing as a way to unblock creativity and create artistic confidence. Both practicing and beginning artists will learn to develop drawing skills, overcome creative blocks, and enter the meditative state in order to find creative connections and confidence. Featuring full-color examples from professional artists, three different drawing methods, and exercises tested and developed in the author's own drawing class, this is an invaluable tool for artists, writers, musicians, and all who wish to access their creative strengths and live inspired, authentic lives.
About the Author
Cat Bennett is an artist who has taught drawing to adults for ten years in her Saturday Morning Drawing Club. Even those who came to the club having not drawn since childhood have gone on to make, exhibit and sell art, some in galleries, shops and museum shop settings. Cat was previously an illustrator for 25 years.
Praise For The Confident Creative: Drawing to Free the Hand and Mind…
"I LOVE YOUR BOOK! You are very encouraging . . . You show that drawing demands we know ourselves as creative beings."