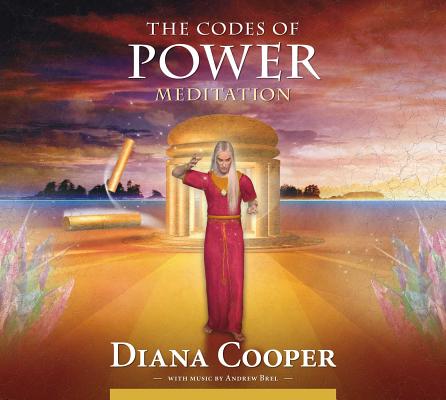 The Codes of Power Meditation (CD-Audio)
Findhorn Press, 9781844095247
Publication Date: September 1, 2010
* Individual store prices may vary.
Description
The guided meditations on this recording from angelic healer Diana Cooper prepare the listener for entry into the seventh dimension by being initiated into the Lemurian Codes of Power. This wonderful, life-enhancing experience connects with angels, archangels, angel dolphins, and pure-white unicorns, offering a new level of light and an accelerated ascension. Also providing information on channeling angelic realms, this CD illustrates that the powers of manifestation result in satisfaction, love, and prosperity.
About the Author
Diana Cooper is a therapist, healer, author of several books, and the founder of the Diana Cooper Foundation. Her journey started during a time of personal crisis when she received an angel visitation that changed her life. Since then the angels and her guides have taught her about the angelic realms, unicorns, fairies, Atlantis, and Orbs as well as many other spiritual subjects. Through her workshops and therapy practice she has helped countless people find their life mission, fulfill their potential, and empower their lives. Diana's aim and vision is to light the way to enable children, adults, and the planet to ascend graciously and happily.