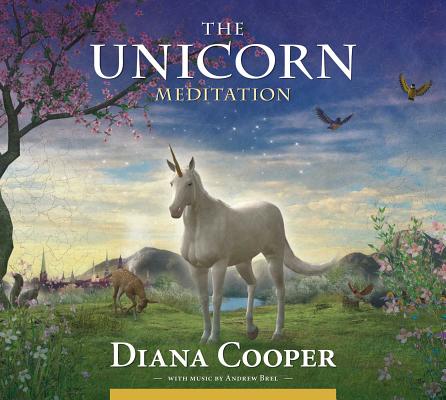 The Unicorn Meditation (CD-Audio)
Findhorn Press, 9781844095254
Publication Date: September 1, 2010
* Individual store prices may vary.
Description
Two guided meditations explain where unicorns--helpful beings from angelic realms--come from and how they can aid in humanity. Listeners learn how to connect to specific unicorns and how these beings can heal karmic debts and offer enlightenment. Read by Diana Cooper, an authority on angelic worlds, this CD is the essential guide for making contact with these beautiful, horned beasts.
About the Author
Diana Cooper is a therapist, healer, author of several books, and the founder of the Diana Cooper Foundation. Her journey started during a time of personal crisis when she received an angel visitation that changed her life. Since then the angels and her guides have taught her about the angelic realms, unicorns, fairies, Atlantis, and Orbs as well as many other spiritual subjects. Through her workshops and therapy practice she has helped countless people find their life mission, fulfill their potential, and empower their lives. Diana's aim and vision is to light the way to enable children, adults, and the planet to ascend graciously and happily.
or
Not Currently Available for Direct Purchase