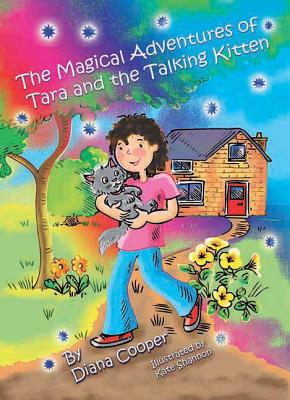 The Magical Adventures of Tara and the Talking Kitten (Tara and Ash-Ting) (Hardcover)
Findhorn Press, 9781844095506, 79pp.
Publication Date: April 1, 2011
* Individual store prices may vary.
Description
Before Tara meets Ash-ting, an adorable gray kitten, her life at both home and school is dreadful; she doesn't know how to make friends or how to talk to her dad about things that are bothering her. But soon Ash-ting enters her life and turns everything around, for Ash-ting is more than just a handsome pet--she can talk She helps Tara navigate social situations at school and provides encouragement and guidance in many ways. The first in a new children's series, this is a heartwarming story about a girl and her talking cat.
About the Author
Diana Cooper is a lecturer and the principal of the Diana Cooper School. She is the bestselling author of many books, including A New Light on Angels and A New Light on Ascension. Kate Shannon is the illustrator of several children's books, including Bad Boris; Freddie, Bill, and Irving; and Grandpa Rides a Harley.
Praise For The Magical Adventures of Tara and the Talking Kitten (Tara and Ash-Ting)…
"We are reminded that even at our worst, we are always loved, supported and encouraged by a Source that sees past bad behavior and into a heart that longs to connect to others in loving service." Deanna Joseph, Bella Online (March 2011)
"Tara found a way into my heart and stayed there. . . . encapsulates so many of the issues kids are dealing with these day: jealousy, anger, inequality. . . . highly recommended for the pre-school through elementary crowd . . . an excellent addition to any library."
New Age Retailer
(August 2011)
or
Not Currently Available for Direct Purchase