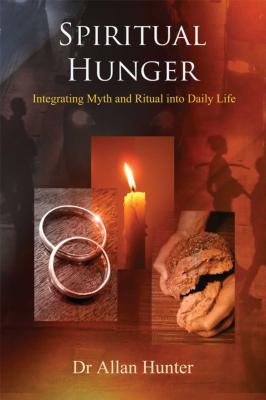 Spiritual Hunger
Integrating Myth and Ritual into Daily Life
Paperback

* Individual store prices may vary.
Description
From daily activities such as work and eating to milestones such as graduation and marriage, this discussion debates the myths that guide lifestyles and questions why they exist in the first place. Each belief is broken down and examined in terms of how it works, exposing its true nature so that its value and necessity in culture as well as the way it operates can be determined. This unique self-help guide demonstrates how to reinvent old, outdated rituals; get rid of those rites that are entirely ineffective; and create new habits that provide a deeper meaning to everyday life. A gateway to finding a better understanding of what contributes to healthier relationships, this guide to rituals paves the way to sustaining a fulfilling and happy life.
Praise For Spiritual Hunger: Integrating Myth and Ritual into Daily Life…
"There is nothing new in pointing to the overwhelming and negative effects of materialism in our culture and there is nothing new in suggesting that we need to find meaning with spiritual depth somewhere in all of this. But how and where to find it? That is the question and answer that author Dr Allan G. Hunter deals in. He discusses the myths and rituals of our society which on their surface lack any real meaning or depth, leading to self-destruction, and balances this with explaining how these same myths, if connected to their true inner purpose and significance, can lead to self-healing and a strong sense of purpose."
— Bill Anderton, Pilgrims

"Allan Hunter gets to the heart of personal transformation in this timely and groundbreaking guide to personal authenticity and living a life in accord with the energies of the universe."
— Julie Clayton, New Consciousness Review
Findhorn Press, 9781844095605, 160pp.
Publication Date: February 1, 2012
About the Author
Dr. Allan G. Hunter received his doctorate in literature from Oxford University, which led him to study the deep correspondences between mental disturbance and literary expression. He is a counselor, a therapist, and a professor of literature at Curry College in Boston, where he also teaches memoir writing for the Blue Hills Writing Institute. He is the author of several books, including Spiritual Hunger, Gratitude and Beyond, The Six Archetypes of Love, Stories We Need to Know, The Path of Synchronicity, Write Your Memoir, and Princes, Frogs & Ugly Sisters. He lives in Watertown, Massachusetts.
or
Not Currently Available for Direct Purchase