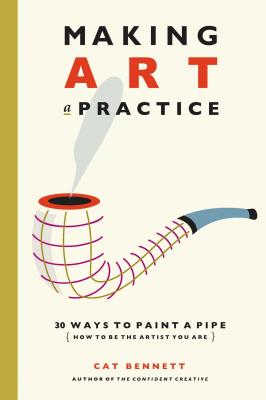 Making Art a Practice (Paperback)
How to Be the Artist You Are
Findhorn Press, 9781844096077, 125pp.
Publication Date: June 12, 2013
* Individual store prices may vary.
Description
Helping artists catapult into further action, this guide is a treasury of insight and inspiration. Rather than focus on art techniques that build skills or overcome creative blocks through playful activities or writing, this guide walks the artist through exercises designed to develop the personal qualities critical to being an artist in the world, such as courage, the ability to look and see, and connection to the true creative self. This is a hands-on, experiential action book designed to get the reader creating art and exploring a variety of possibilities for being an artist. According to the teachings of this handbook, engagement with art is less about end results or products and more about the self-awareness and competence that frees the artist to seek out and create work that is vital. This is a rigorous programme that allows artists of any skill level to deepen their creative habits and be the best artists possible.
About the Author
Cat Bennett is the author of The Confident Creative. She is an artist and professional illustrator whose work has appeared in such publications as the Atlantic, the Boston Globe, the New York Times, and Time magazine. She teaches the Saturday Morning Drawing Club at the Arsenal Center for the Arts in Boston. She lives in Watertown, Massachusetts.
Praise For Making Art a Practice: How to Be the Artist You Are…
"Although many in her classes feel at first they can't draw, they soon lose self-consciousness and work with joy, discovering that the practice of making marks in a non-judgmental environment brings them into oneness with the moment."  —Richard D. Wright, New Age Retailer on The Confident Creative