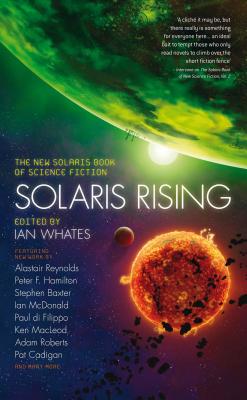 The Solaris Book of New Science Fiction (Mass Market Paperbound)
Solaris, 9781844164486, 408pp.
Publication Date: January 30, 2007
* Individual store prices may vary.
or
Not Currently Available for Direct Purchase
Description
An eclectic collection of all-original science fiction stories from some of the foremost luminaries in the genre. Featuring new tales of far future murder, first contact, love and war from such well-regarded and award winning authors as Peter F. Hamilton, Stephen Baxter, Adam Roberts, Jeffrey Thomas, Eric Brown, Paul Di Filippo, Neal Asher, Jay Lake and Ian Watson, this collection is sure to delight all fans of good science fiction. "A wide range of topics and diverse styles characterizes this enjoyable collection of science-fiction stories. While mediocre science fiction fails to work on any level other than the conceptual, the best of the stories in this new Solaris anthology successfully navigate both conceptual and emotional territory... Editor Mann has gathered a collection that should appeal to science-fiction buffs, and make a worthwhile introduction for novices. Stands as proof that science fiction is alive and well." Kirkus Discoveries, VNU US Literary Group.
About the Author
George Mann is the editor of The Mammoth Encyclopedia of Science Fiction and the author of two SF/Fantasy novels. He lives and works in Nottinghamshire, England.
Advertisement