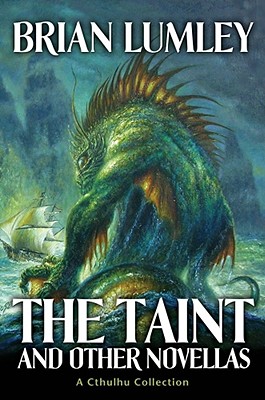 The Taint and Other Novellas (Cthulhu Collection) (Paperback)
Solaris, 9781844166374, 347pp.
Publication Date: October 1, 2008
* Individual store prices may vary.
Description
1. Brian Lumley is a legend of horror writing. 2. Will appeal to fans of H.P. Lovecraft, as well as other horror lovers 3. Guaranteed high profile review coverage 4. Lumley and Lovecraft are perennial best sellers A collection of thrilling tales from H. P. Lovecraft's Cthulhu Mythos by one of horror's biggest legends. This volume contains the very best of Brian Lumley's Mythos novellas.
About the Author
Brian Lumley is the author of the Necroscope series and many other novels of horror, adventure, and science fiction, inlcluding KHAI OF KHEM, the Titus Crow series, and the TALES OF THE PRIMAL LAND. Lumley has won the British Fantasy Award for his short fiction. His website is www.brianlumley.com.