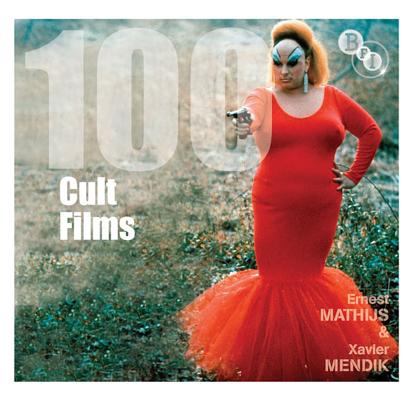 100 Cult Films (BFI Screen Guides) (Paperback)
British Film Institute, 9781844574087, 244pp.
Publication Date: December 20, 2011
* Individual store prices may vary.
Description
Some films should never have been made. They are too unsettling, too dangerous, too challenging, too outrageous and even too badly made to be let loose on unsuspecting audiences.
Yet these films, from the shocking Cannibal Holocaust to the apocalyptic Donnie Darko, from the destructive Tetsuo to the awfully bad The Room, from the hilarious This Is Sp?]nal Tap to the campy Showgirls, from the asylum of Das Cabinet des Dr. Caligari to the circus of Freaks, from the gangs of The Warriors to the gangsters of In Bruges and from the flamboyant Rocky Horror Picture Show to the ultimate cool of The Big Lebowski, have all garnered passionate fan followings.
Cult cinema has made tragic misfits, monsters and cyborgs, such as Edward Scissorhands or Blade Runner's replicants, heroes of our times. 100 Cult Films explains why these figures continue to inspire fans around the globe. Cult film experts Ernest Mathijs and Xavier Mendik round up the most cultish of giallo, blaxploitation, anime, sexploitation, zombie, vampire and werewolf films, exploring both the cults that live hidden inside the underground (Nekromantik, Caf Flesh) and the cult side of the mainstream (Dirty Dancing, The Lord of the Rings, and even The Sound of Music).
100 Cult Films is a true trip around the world, providing a lively and illuminating guide to films from more than a dozen countries, across nine decades, representing a wide range of genres and key cult directors such as David Cronenberg, Terry Gilliam and David Lynch.
Drawing on exclusive interviews with some of the world's most iconic cult creators and performers, including Dario Argento, Pupi Avati, Alex Cox, Ruggero Deodato, Jes's Franco, Lloyd Kaufman, Harry K mel, H. G. Lewis, Christina Lindberg, Takashi Miike, Franco Nero, George A. Romero and Brian Yuzna, and featuring a foreword by cult director Joe Dante, 100 Cult Films is your ultimate ticket to the midnight movie show.
About the Author
ERNEST MATHIJS is Associate Professor of Film Studies at the University of British Columbia, Canada. He is the author of The Cinema of David Cronenberg: From Baron of Blood to Cultural Hero (2008), co-author of Cult Cinema (with Jamie Sexton, 2011) and co-editor of The Cult Film Reader (with Xavier Mendik, 2008).XAVIER MENDIK is Director of the Cine-Excess International Film Festival and DVD label at Brunel University, UK. He is the editor of Shocking Cinema of the Seventies (2002) and the co-editor of Alternative Europe: Eurotrash and Exploitation Cinema Since 1945 (with Ernest Mathijs, 2004), Underground USA: Filmmaking Beyond the Hollywood Canon (with Steven Jay Schneider, 2002) and The Cult Film Reader.
or
Not Currently Available for Direct Purchase