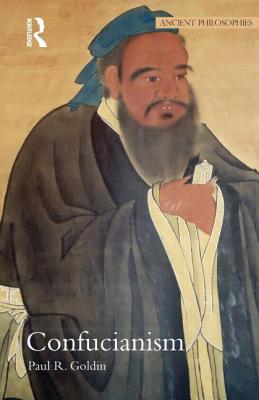 Confucianism (Ancient Philosophies)
Paperback

* Individual store prices may vary.
Other Editions of This Title:
Paperback (3/11/2011)
Hardcover (7/31/2017)
Hardcover (3/11/2011)
Description
"Confucianism" presents the history and salient tenets of Confucian thought, and discusses its viability, from both a social and a philosophical point of view, in the modern world. Despite most of the major Confucian texts having been translated into English, there remains a surprising lack of straightforward textbooks on Confucian philosophy in any Western language. Those that do exist are often oriented from the point of view of Western philosophy - or, worse, a peculiar school of thought within Western philosophy - and advance correspondingly skewed interpretations of Confucianism. This book seeks to rectify this situation. It guides readers through the philosophies of the three major classical Confucians: Confucius (551-479 BCE), Mencius (372-289 BCE?) and Xunzi (fl. 3rd cent. BCE), and concludes with an overview of later Confucian revivals and the standing of Confucianism today.
Routledge, 9781844651788, 240pp.
Publication Date: October 28, 2010