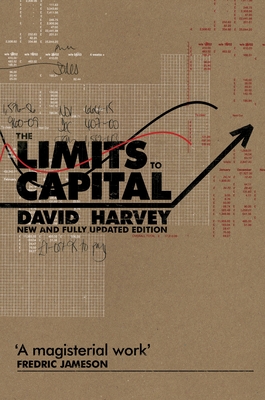 The Limits to Capital (Paperback)
Verso, 9781844670956, 512pp.
Publication Date: January 17, 2007
Other Editions of This Title:
Paperback (11/6/2018)
* Individual store prices may vary.
Description
The Limits to Capital provides one of the best theoretical guides to the history and geography of capitalist development. In this new edition, Harvey updates his classic text with a substantial discussion of the turmoil in world markets today.

In his analyses of 'fictitious capital' and 'uneven geographical development' Harvey takes the reader step by step through layers of crisis formation, beginning with Marx's controversial argument concerning the falling rate of profit, moving through crises of credit and finance, and closing with a timely analysis geopolitical and geographical considerations.
About the Author
David Harvey teaches at the Graduate Center of the City University of New York and is the author of many books, including Social Justice and the City, The Condition of Postmodernity, The Limits to Capital, A Brief History of Neoliberalism, Spaces of Global Capitalism, and A Companion to Marx&rsquo;s Capital. His website is <a href="http://davidharvey.org">davidharvey.org</a>
Praise For The Limits to Capital…
"A unique and insightful theory of capital."
—Monthly Review

"[A] magnificent achievement, [one of] the most complete, readable, lucid and least partisan exegesis, critique and extension of Marx's mature political economy available."
—Environment and Planning

"A magisterial work."
—Fredric Jameson

"Monumental—a thoroughgoing critique, synthesis and extension of the several varieties of crisis theory underwritten by Marx's thought."
—Benjamin Kunkel, London Review of Books