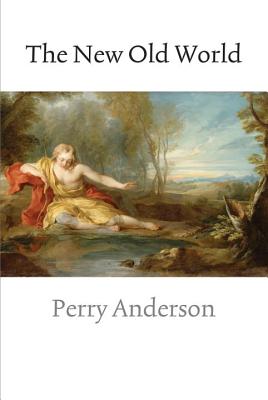 The New Old World (Hardcover)
Verso, 9781844673124, 561pp.
Publication Date: December 15, 2009
Other Editions of This Title:
Paperback (11/7/2011)
* Individual store prices may vary.
Description
The New Old World looks at the history of the European Union, the core continental countries within it, and the issue of its further expansion into Asia. It opens with a consideration of the origins and outcomes of European integration since the Second World War, and how today's EU has been theorized across a range of contemporary disciplines. It then moves to more detailed accounts of political and cultural developments in the three principal states of the original Common Market–France, Germany and Italy. A third section explores the interrelated histories of Cyprus and Turkey that pose a leading geopolitical challenge to the Community. The book ends by tracing ideas of European unity from the Enlightenment to the present, and their bearing on the future of the Union. The New Old World offers a critical portrait of a continent now increasingly hailed as a moral and political example to the world at large.
About the Author
Perry Anderson is the author of, among other books, Spectrum, Lineages of the Absolutist State, Passages from Antiquity to Feudalism, Considerations on Western Marxism, English Questions, The Origins of Postmodernity, and The New Old World. He teaches history at UCLA and is on the editorial board of New Left Review.
Praise For The New Old World…
"A hugely ambitious and panoramic political book."—Andy Beckett, Guardian

"As insightful, combative and invigorating as its illustrious predecessors."—Mark Mazower, Nation

"Anderson is among the most insightful and policy-relevant analysts of modern Europe."—Andrew Moravcsik, Foreign Affairs

"Fascinating."—Glyn Morgan, Dissent

"European pieties go under the knife."—John Lloyd, Financial Times

"A magisterial view of the evolution of the European Union."—Anne McElvoy, New Statesman

"Necessary reading for anyone seeking a critical understanding of the EU."—Socialist Studies

"In the current climate of Euro-conformism reflected in (mostly technocratic and government-funded) conferences and symposia about the future of Europe and the European Union, Perry Anderson has attempted to open up a democratic, lively public debate about the political and economic directions European countries are taking."—Nataša Kova?evi?, Mediations

"A scintillating display of fireworks."—Times Higher Educational Supplement

"Vast and sometimes brilliant."—Economist

"Engaging, but eccentric ... Anderson is perceptive, and scathing ... with a wealth of argument and illustration."—Jonathan Sumption, Spectator
or
Not Currently Available for Direct Purchase