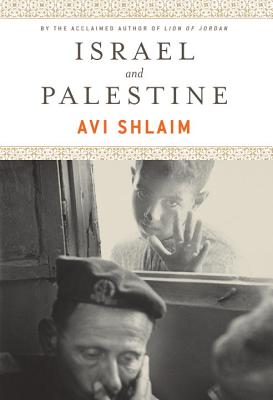 Israel and Palestine (Hardcover)
Reflections, Revisions, Refutations
Verso, 9781844673667, 392pp.
Publication Date: September 7, 2009
* Individual store prices may vary.
Description
Avi Shlaim, one of the world's foremost experts on the Israel Palestine conflict, reflects with characteristic rigour and readability on a range of key issues and personalities. From the 1917 Balfour Declaration to the failure of the Oslo peace process, from the 1948 War to the 2008 invasion of Gaza, "Israel and Palestine" places current events in their proper historical perspective. It assesses the impact of key political and intellectual figures, including Yasir Arafat and Ariel Sharon, Edward Said and Benny Morris. It also re-examines the United States influential role in the conflict, and explores the many missed opportunities for peace and progress in the region.
Clear-eyed and meticulous, "Israel and Palestine" is an essential tool for understanding the fractured history and future prospects of Israel-Palestine.
About the Author
Avi Shlaim is a Fellow of St. Anthony s College and a professor of international relations at the University of Oxford. He was elected a Fellow of the British Academy in 2006. His books include "Lion of Jordan: The Life of King Hussein in War and Peace"; "War and Peace in the Middle East: A Concise History"; "The Iron Wall: Israel and the Arab World"; and "Israel and Palestine: Reappraisals, Revisions, Refutations." He lives in Oxford."
Praise For Israel and Palestine: Reflections, Revisions, Refutations…
"Avi Shlaim is the sort of historian every country needs. An exposer of national myths, the supreme scholar of Arab-Israeli negotiations."—Philip Mansel, Spectator

"Not often today do we find historians who are this honest and this bleak and this able—for some reason, I think here of T. S. Eliot's essays—to express truth so simply."—Robert Fisk, Independent

"Provides even the hardened student with some new perspectives."—The Economist

"Noted historian Shlaim presents a collection of hard-hitting pieces about the Israeli-Palestinian conflict....Shlaim is an important, sage, reasoned voice on the course of Israeli-Palestinian relations."—Kirkus Reviews

"One of the best and most illuminating accounts of Arab-Israeli relations in years."—Foreign Affairs

"Fascinating ... Shlaim presents compelling evidence for a re-evaluation of traditional Israeli history."—New York Times Book Review
or
Not Currently Available for Direct Purchase