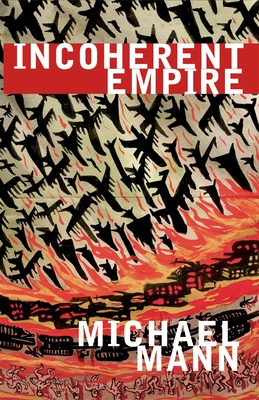 Incoherent Empire (Paperback)
Verso, 9781844675289, 278pp.
Publication Date: August 17, 2005
* Individual store prices may vary.
Description
In this book, noted sociologist Michael Mann argues that the "new American imperialism" is actually a new militarism. Dissecting the economic, political, military and ideological resources available to the US, Mann concludes that they are so uneven as to generate only an 'incoherent empire' and increasing world disorder.

The US is a military giant, though it is better at devastating than pacifying countries. It is a political schizophrenic, its personality split between multilateralism, unilateralism and an actual inability to rule over foreign lands or to control its own supposed client states. It is only a backseat driver of the global economy. It cannot steer it, but it prods poorer countries toward an unproductive and unpopular neo-liberalism.
About the Author
Michael Mann is Professor of Sociology at the University of California, Los Angeles. His major works include the prizewinning series The Sources of Social Power, Volume I: A History of Power from the Beginning to 1760 AD, and Volume II: The Rise of Classes and Nation-States, 1760–1914.
Praise For Incoherent Empire…
"Michael Mann applies the framework he developed in his classic work The Sources of Social Power to the American empire. He finds that its economic and ideological foundations are flimsy and that its only real strength is an ability to bully weak Third World countries. The United States wields 'power but not authority' and has succumbed to 'ruthless arrogance leading to overconfidence and hubris.' This is an important, provocative diagnosis by an experienced social analyst."—Chalmers Johnson
or
Not Currently Available for Direct Purchase