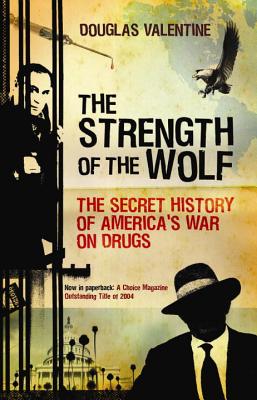 The Strength of the Wolf: The Secret History of America's War on Drugs (Paperback)
The Secret History of America's War on Drugs
Verso, 9781844675647, 554pp.
Publication Date: October 17, 2006
Description
Voted Outstanding Academic Title in 2004 by "Choice."
"The Strength of the Wolf" is the first complete history of the Federal Bureau of Narcotics (FBN), which existed from 1930 until its wrenching termination in 1968. The most successful federal law enforcement agency ever, the FBN was populated by some of the most amazing characters in American history, many of whom the author interviewed for this book. Working as undercover agents and with mercenary informers around the globe, these freewheeling case-making agents penetrated the Mafia and the French connection, breaking all the rules in the process, and uncovering the Establishment's ties to organized crime. Targeted by the FBI and the CIA, the case-makers were, ironically, victims of their own fabulous success in hunting down society's predators. An incredible, never-before-told story, "The Strength of the Wolf" provides a new, exciting, and revealing look at an important chapter in American history.
About the Author
Douglas Valentine has lectured and appeared on TV and radio talk shows, testified as an expert witness, served as a documentary film consultant and worked as a private investigator. His previous books include "The Hotel Tacloban, The Phoenix Program" and" TDY."
Praise For The Strength of the Wolf: The Secret History of America's War on Drugs…
"Valentine's book is an important and necessary story that reads like a coherent speed freak's monologue."—Counterpunch
Advertisement