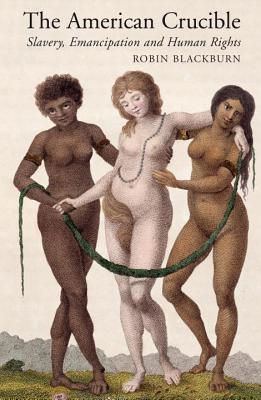 The American Crucible (Hardcover)
Slavery, Emancipation and Human Rights
Verso, 9781844675692, 512pp.
Publication Date: May 9, 2011
* Individual store prices may vary.
Description
The American Crucible furnishes a vivid and authoritative history of the rise and fall of slavery in the Americas. For over three centuries enslavement promoted the rise of capitalism in the Atlantic world. The New World became the crucible for a succession of fateful experiments in colonization, silver mining, plantation agriculture, racial enslavement, colonial rebellion, slave witness and slave resistance. Slave produce raised up empires, fostered new cultures of consumption and financed the breakthrough to an industrial order.

Not until the stirrings of a revolutionary age in the 1780s was there the first public challenge to the 'peculiar institution'. An anti-slavery alliance then set the scene for great acts of emancipation in Haiti in 1804, Britain in 1833–8, the United States in the 1860s, and Cuba and Brazil in the 1880s. In The American Crucible, Robin Blackburn argues that the anti-slavery movement forged many of the ideals we live by today.

'The best treatment of slavery in the western hemisphere I know of. I think it should
establish itself as a permanent pillar of the literature.' Eric Hobsbawm
About the Author
Robin Blackburn is a Leverhulme Research Fellow based at the University of Essex in the UK. He taught as a visitor at the New School for Social Research in New York between 2001 and 2010. He is the author of many books, including "The Making of New World Slavery" and "The Overthrow of Colonial Slavery."
Praise For The American Crucible: Slavery, Emancipation and Human Rights…
'Robin Blackburn has already secured his position as Britain's pre-eminent
historian of slavery. This new volume confirms that position. It is an important
contribution to our understanding of the shaping of the modern western world.'
James Walvin, BBC History Magazine

'Blackburn describes emancipation in all its vexed, indeterminate grandeur,
propelled by violent clashes, public debate, harrowing exposés, and the consolidation
of new notions of freedom and equality.' Greg Grandin, Guardian

'Blackburn writes authoritatively across centuries and continents.'
Joseph P. Reidy, Journal of American History

'Poses a challenge for the political future as well as a bold reappraisal of
the historical past.' Stephen Howe, Independent

'A marvellous book – insightful and stimulating.'
Stanley Engerman, University of Rochester

'A magisterial history of transatlantic slavery.' Ian Thomson, TLS
or
Not Currently Available for Direct Purchase