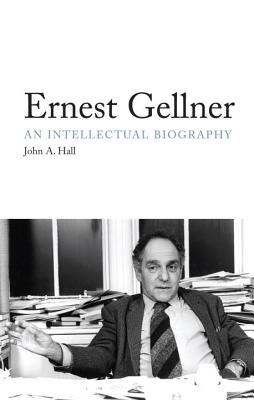 Ernest Gellner (Hardcover)
An Intellectual Biography
Verso, 9781844676026, 400pp.
Publication Date: July 26, 2010
Other Editions of This Title:
Paperback (2/1/2012)
* Individual store prices may vary.
Description
Ernest Gellner (1925–95) was a multilingual polymath and a public intellectual who set the agenda in the study of nationalism and the sociology of Islam. Having grown up in Paris, Prague, and England, he was also one of the last great Jewish thinkers from Central Europe to experience directly the impact of the Holocaust. His intellectual trajectory differed from that of similar thinkers, both in producing a highly integrated philosophy of modernity and in combining a respect for nationalism with an appreciation of the power of modern science. Gellner was a fierce opponent, in private as well as in public, of such contemporaries as Michael Oakeshott, Isaiah Berlin, Charles Taylor, Noam Chomsky and Edward Said. As this definitive biography shows, he was passionate in the defense of reason against every form of relativism—a battle that his intellectual inheritors continue to this day.
About the Author
John A. Hall is the James McGill Professor of Comparative Historical Sociology at McGill University in Montreal. His books include "Ernest Gellner: An Intellectual Biography," "Powers and Liberties," "Liberalism, Coercion and Consent," "International Orders," and (with Charles Lindholm) "Is America Breaking Apart?" He taught at the Central European University in the early 1990s, when Gellner had returned to Prague, and gained an appreciation at that time of his background in Central Europe.
Praise For Ernest Gellner: An Intellectual Biography…
"Gellner has been brought back to life—alongside his combative ideas and his maverick approach to intellectual combat—in a sympathetic but by no means reverential biography by his former pupil John A. Hall."—Brendan Simms, Wall Street Journal

"The cumulative effect is monumental—and a monument does seem overdue."—Scott McLemee, National

"Few books have more successfully combined the study of personal life and intellectual development in the turbulent setting of the 20th century."—Eric Hobsbawm, Observer

"John A. Hall concludes his account of Ernest Gellner by observing that his outlook on the world was austere. "But therein lies its attraction," he goes on. "Not much real comfort for our woes is on offer; the consolations peddled in the market are indeed worthless. What Gellner offered was something more mature and demanding: cold intellectual honesty." Brief personal impressions are rarely conclusive, especially when recalled after many years; but that Gellner was an exceptionally honest thinker is beyond reasonable doubt."—John Gray, New Republic

"Outstanding"—Stefan Collini, London Review of Books
or
Not Currently Available for Direct Purchase