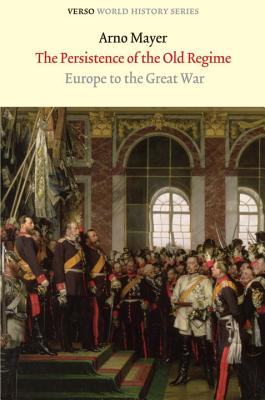 The Persistence of the Old Regime (Hardcover)
Europe to the Great War (Verso World History)
Verso, 9781844676361, 367pp.
Publication Date: August 2, 2010
* Individual store prices may vary.
Description
In this classic work which analyzes the context in which thirty years of war and revolution wracked the European continent, the great historian Arno Mayer emphasizes the backwardness of the European economies and their political subjugation by aristocratic elites and their allies. Mayer turns upside down the vision of societies marked by modernization and forward-thrusting bourgeois and popular social classes, thereby transforming our understanding of the traumatic crises of the early twentieth century. The Verso World History Series This series provides attractive new editions of classic works of history, making landmark texts available to a new generation of readers. Covering a timespan stretching from Ancient Greece and Rome to the twentieth century, and with a global geographical range, the series will also include thematic volumes providing insights into such topics as the spread of print cultures and the history of money.
About the Author
Arno J. Mayer is Professor Emeritus of European History at Princeton University. His many books include "The Persistence of the Old Regime: Europe to the Great War," "The Furies: Violence and Terror in the French and Russian Revolutions," "Plowshares into Swords: From Zionism to Israel" and "Why Did the Heavens Not Darken? The "Final Solution" in History."
Praise For The Persistence of the Old Regime: Europe to the Great War (Verso World History)…
"A seminal book—extremely challenging. The historical and political implications of the 'Mayer thesis' will be widely discussed in years to come—certainly not only by specialists."—Carlo Ginzburg