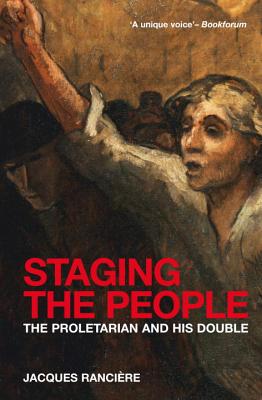 Staging the People: The Proletarian and His Double (Paperback)
The Proletarian and His Double
Verso, 9781844676972, 239pp.
Publication Date: June 1, 2011
* Individual store prices may vary.
or
Not Currently Available for Direct Purchase
Description
These essays from the 1970s mark the inception of the distinctive project that Jacques Rancière has pursued across forty years, with four interwoven themes: the study of working-class identity, of its philosophical interpretation, of "heretical" knowledge and of the relationship between work and leisure. For the short-lived journal Les Révoltes Logiques, Rancière wrote on subjects ranging across a hundred years, from the California Gold Rush to trade-union collaboration with fascism, from early feminism to the "dictatorship of the proletariat," from the respectability of the Paris Exposition to the disrespectable carousing outside the Paris gates. Rancière characteristically combines telling historical detail with deep insight into the development of the popular mind. In a new preface, he explains why such "rude words" as "people," "factory," "proletarians" and "revolution" still need to be spoken.
About the Author
Jacques Ranciere is Emeritus Professor of Philosophy at the University of Paris-VIII. His books include "The Politics of Aesthetics," "On the Shores of Politics," "Short Voyages to the Land of the People," "The Nights of Labor," "Staging the People," and "The Emancipated Spectator."
Praise For Staging the People: The Proletarian and His Double…
"French philosopher Jacques Rancière is a refreshing read for anyone concerned with what art has to do with politics and society."—Art Review

"In the face of impossible attempts to proceed with progressive ideas within the terms of postmodernist discourse, Rancière shows a way out of the malaise."—Liam Gillick

"Rancière's writings offer one of the few conceptualizations of how we are to continue to resist."—Slavoj iek
Advertisement