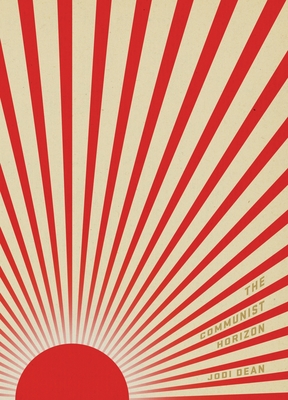 The Communist Horizon (Pocket Communism) (Hardcover)
Verso, 9781844679546, 256pp.
Publication Date: October 9, 2012
Other Editions of This Title:
Paperback (7/10/2018)
* Individual store prices may vary.
Description
In this new title in Verso's Pocket Communism series, Jodi Dean unshackles the communist ideal from the failures of the Soviet Union. In an age when the malfeasance of international banking has alerted exploited populations the world over to the unsustainability of an economic system predicated on perpetual growth, it is time the left ended its melancholic accommodation with capitalism.

In the new capitalism of networked information technologies, our very ability to communicate is exploited, but revolution is still possible if we organize on the basis of our common and collective desires. Examining the experience of the Occupy movement, Dean argues that such spontaneity can't develop into a revolution and it needs to constitute itself as a party.

An innovative work of pressing relevance, The Communist Horizon offers nothing less than a manifesto for a new collective politics.
About the Author
Jodi Dean teaches political and media theory in Geneva, New York. She has written or edited eleven books, including The Communist Horizon and Democracy and Other Neoliberal Fantasies.
Praise For The Communist Horizon (Pocket Communism)…
"One of the most significant books in recent critical theory to theorize a powerful leftist politics. Its spirit and argument are energizing,and Dean's analysis is likely to intensify desires for transnational solidarity toward ending exploitation. The book's message is especially important in the present moment, when so many people despair over their political and economic powerlessness."– Political Theory

"This is what everyone engaged in today's struggles for emancipation needs: a unique combination of theoretical stringency and a realistic assessment of our predicament. To anyone who continues to dwell in illusions about liberal democracy, one should simply say: read Jodi Dean's new book!"—Slavoj Žižek

"Jodi's sharp analysis of the impasses of the left is also a kind of requiem for much of the 2.0 bluster of the last decade."—Mark Fisher, author of Capitalist Realism

 
or
Not Currently Available for Direct Purchase