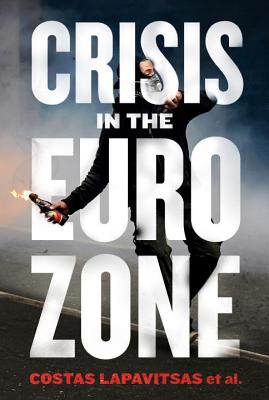 Crisis in the Eurozone (Paperback)
Verso, 9781844679690, 224pp.
Publication Date: September 1, 2012
Description
Building on his work as a leading member of the renowned Research on Money and Finance group, Costas Lapavitsas presents a searing critique of the neoliberal nature of the Eurozone and ruthlessly dissects the roots of the current financial turmoil and the European debt crisis. Lapavitsas argues that European austerity is contradictory because it leads to recession, and worsens the burden of debt, further imperilling banks and the monetary union itself. Controversially, Lapavitsas suggests that impoverished states would be wise to quit the Euro and pursue debtor-led, sovereign and democratic default that would lead to deep cancellation of debt. Lapavitsas envisages a restructuring relying on the forces of organized labor and civil society, drawing on the theoretical tradition of political economy and heterodox economics, and treading a careful path between declining Europeanism and nascent nationalism.
About the Author
Costas Lapavitsas is a Professor of Economics at the School of Oriental and African Studies, University of London. He is a member of Research on Money and Finance (RMF). He is the lead author of the new RMF report "Breaking Up? A Route Out of the Eurozone Crisis." His previous publications include "Social Foundations of Markets, Money and Credit" and "Political Economy of Money and Finance."
Praise For Crisis in the Eurozone…
"This book is indispensable for anyone trying to make sense of the European Union's implosion."—Alex Callinicos, Professor of European Studies, King's College London

"Crisis in the Eurozone combines the urgency of front-line reporting with insightful detail about the players involved and mechanisms at work"—Gary A. Dymski, Professor of Economics, University of California, Riverside

"The most comprehensive, thoughtful, and insightful dissection of the Eurozone's problems. If you could only read one item on this momentous crisis, this book would be it."—Stergios Skaperdas, Professor of Economics, University of California, Irvine
Advertisement