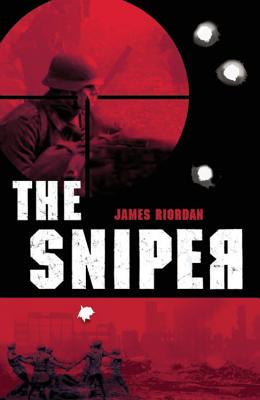 The Sniper (Paperback)
Frances Lincoln Ltd, 9781845078850, 229pp.
Publication Date: May 26, 2009
* Individual store prices may vary.
or
Not Currently Available for Direct Purchase
Description
Stalingrad snipers were a legend in their time. Their patience, keen eyes and ruthlessness helped win the Battle of Stalingrad and turn the tide of the Second World War. This is the true story of a teenage sniper recruited in 1942 by Vasily Zaitsev to seek out and shoot German officers. To begin with, the youngster finds it almost impossible to kill, but after a shocking discovery, goes on to 'snap as many as 84 German sticks', and following capture and a daredevil escape, leads a handpicked unit on a hazardous mission to seize Field Marshall Paulus, the Commander-in-Chief of the invading army. But this sniper is no ordinary marksman. The author first visited Stalingrad in 1959, and made subsequent visits in 1963 and, most recently, in 2006, when he met Tania Chernova, the heroine of this novel. Having studied Russian in Birmingham and Moscow, James Riordan lived, worked and travelled extensively in Russia for five years, and has presented several BBC radio programmes on Russia. He is currently Emeritus Professor of Russian at the University of Surrey.
About the Author
James Riordan has traveled the world collecting folktales and has published over thirty volumes of tales from different countries. The Twelve Labours of Hercules won the UK Reading Association Award 1998. He is Emeritus Professor at the University of Surry and Visiting Professor at the University of Worcester, as well as holding honorary degrees from Birmingham, London, Moscow and Grenoble. He regularly reviews children's books for The Times., and his autobiography, Comrade Jim: the spy who played for Spartak, was published in 2008 by Fourth Estate.
Advertisement