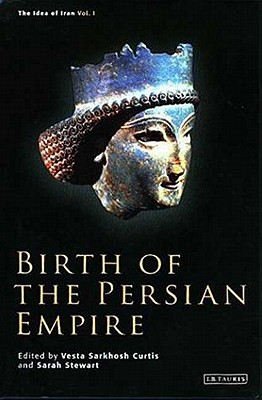 Birth of the Persian Empire (Idea of Iran) (Hardcover)
I. B. Tauris & Company, 9781845110628, 160pp.
Publication Date: November 29, 2005
* Individual store prices may vary.
Description
Of the great ancient civilizations, that of Persia is the least known and the most enigmatic. This book explores the formation of the first Persian Empire under the Achaemenid Persians. It brings together a multi-disciplinary view of ancient Iran in the first millennium BC and concentrates on the art, archaeology, history and religion of a geographical area far beyond the present borders of modern Iran in the period beginning just before the formation of the Persian empire in the middle of the 6th century up to its collapse following conquest by Alexander the Great in the late 4th century BC. Eminent scholars here give a critical approach to some of the traditional interpretations and discuss topics which help the reader towards a better understanding of the formation of the Persian empire. This is the first volume in the Idea of Iran series which will be a four-volume collection encompassing the history of that country.
About the Author
Vesta Sarkhosh Curtis is Curator of Ancient Iranian Coins at the British Museum, Secretary of the British Institute of Persian Studies and Joint Editor of the journal IRAN. She is currently working on a joint project with the National Museum of Iran to catalogue the Sasanian coins in Tehran. Her previous publications include 'The Art and Archaeology of Ancient Persia' (I.B. Tauris). Sarah Stewart is Deputy Director of the London Middle East Institute at SOAS and teaches Zoroastrianism in the Department of Religions at SOAS. Her current research is on the oral history of Zoroastrians in Iran.
or
Not Currently Available for Direct Purchase