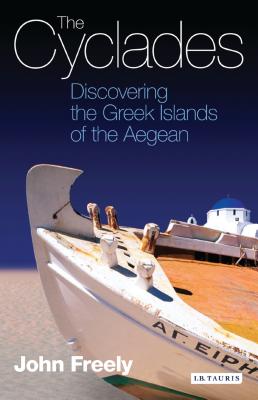 The Cyclades
Discovering the Greek Islands of the Aegean
Paperback

* Individual store prices may vary.
Description
The Cyclades are the quintessential Greek isles, renowned for the beauty of their seascapes, their historical monuments, and a unique way of life deeply rooted in the remote past of the Aegean. Over the course of more than 7,000 years the Cyclades have seen a succession of civilizations, the earliest of them perpetuated in legends such as that of Atlantis, which has been identified with volcanic Santorini. The islands are arrayed around their sacred centre on Delos, where Leto was said to have given birth to the divine twins Apollo and Artemis, children of Zeus. Dionysus was born on olive-embowered Naxos, where he fell in love with Ariadne, and myths relate that Poseidon was the protector of Tinos, whose mid-summer festival of the Virgin is celebrated with the folk-dances and songs for which the Cyclades are famous. In this comprehensive guide to the Cyclades, John Freely describes the immemorial past and timeless present of these enchanting islands, which still await discovery.
Praise For The Cyclades: Discovering the Greek Islands of the Aegean…
"After something of a retreat following exhaustive coverage spurred by the 2004 Olympics, Greece is back on the publishing scene. This is one of the most appealing new titles."--San Francisco Chronicle Praise for John Freely's previous works:The Western Shores of Turkey: Discovering the Aegean and Mediterranean Coasts
"Enchanting guide...lightly worn and charmingly conveyed. I fell in love with the book and stayed enamoured until the final page."--Paul Bailey, The Sunday Times
Strolling through Istanbul
"A classic. The best travel guide to Istanbul."--The Times
Continnuum-3PL, 9781845111601, 264pp.
Publication Date: June 1, 2006
About the Author
John Freely is author of Strolling through Istanbul and Strolling through Athens.