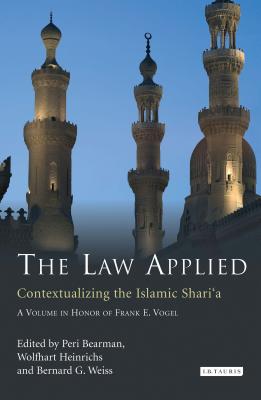 The Law Applied (Hardcover)
Contextualizing the Islamic Shari'a
I. B. Tauris & Company, 9781845117368, 442pp.
Publication Date: March 1, 2008
* Individual store prices may vary.
Description
A sea change has taken place in Islamic legal studies. This book both reflects and contributes to that change. Traditionally, scholars in this field have tended to focus on law as a body of rules and doctrines, as 'fiqh.' This volume is interested in how the law has been applied to concrete situations. It looks at judicial decision-making, legal response (fatwas), customary practices, the actions of public inspectors, cultural contexts, and theological discourses as well as modern legal reform and constitutional development. Reflecting the interests of a new academic generation, The Law Applied offers an ambitious and textured account of how Islamic law works in practice in the social life of the contemporary world.
About the Author
Peri Bearman is Associate Director of the Islamic Legal Studies Program (ILSP) at Harvard Law School. Bernard Weiss is Professor of Languages & Literature at the University of Utah. Wolfhart Heinrichs is James Richard Jewett Professor of Arabic in the Department of Near Eastern Languages and Civilizations at Harvard University.
or
Not Currently Available for Direct Purchase