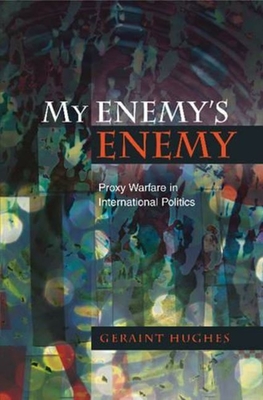 My Enemy's Enemy
Proxy Warfare in International Politics
Paperback

* Individual store prices may vary.
Other Editions of This Title:
Hardcover (5/7/2012)
Description
The topic of proxy war is currently subject to intense debate with reference to US, British and Israeli accusations that Iran is sponsoring subversive and insurgent movements from Lebanon to Afghanistan; contemporary academic and media controversies over the effect of international assistance to the Afghan mujahidin in the subsequent destabilisation of the country; and the contentious circumstances surrounding the Russo-Georgian war of 2008, and the 'independence' of South Ossetia and Abkhazia. While there is no shortage of academic literature dealing with specific cases of proxy warfare, there is no work providing an overarching analysis of the factors which lead to this type of conflict, or the potential consequences for the states concerned, the non-state proxies and their external patrons. Using examples from post-1945 history, and focusing on three case studies (the Afghan war of 1978-1989, Lebanon 1975-1990, Angola 1975-1991), Geraint Hughes offers terminology intended to clarify scholarly understanding of proxy warfare, a framework for understanding why states seek to use proxies (insurgent groups, militias, terrorist movements, mercenaries, and even organised criminal groups) in order to fulfil strategic objectives, and an analysis of the potential impact of such an indirect means of waging war on not only the states that are subjected to this phenomenon, but also the proxies, their sponsors and the wider international community. This book has a historical focus, but will be of utility to contemporary security scholars, and those involved in political/military policy.
Sussex Academic Press, 9781845196271, 256pp.
Publication Date: January 1, 2014
or
Not Currently Available for Direct Purchase