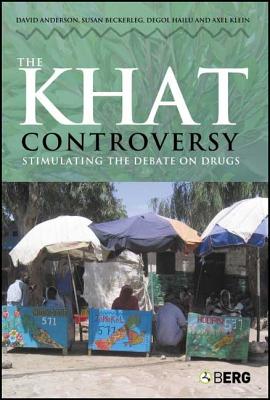 The Khat Controversy: Stimulating the Debate on Drugs (Paperback)
Stimulating the Debate on Drugs
Berg Publishers, 9781845202514, 254pp.
Publication Date: May 1, 2007
Description
Khat is a natural substance that, in the Middle East, is as ubiquitous as coffee in the West. It is hugely popular in some African and Arab populations. But critics contend that it is a seriously addictive stimulant that damages the cardiovascular system. In a groundbreaking study, the authors go behind the veil of the drug, questioning its availability and its affect on its Red Sea producers. Interwoven with case studies from Djibouti to Rome, The Khat Controversy goes deeper to explore contemporary issues relating to globalization, ethnicity and culture. The first study of this contested drug, Khat provides a concise introduction to the issues surrounding Khat usage and suggests how policymakers should address them.
About the Author
David Anderson is Lecturer in African Studies, University of Oxford and Research Fellow, St Antony's College, Oxford. Susan Beckerleg is an International Consultant who specializes in the social aspects of illicit substance use. Degol Hailu is Research Fellow at the Centre for Development Policy and Research of the School of Oriental African Studies, University of London. Axel Klein is Head of the International Unit at DrugScope.
Advertisement